World-class Men's Haircuts
Versace Dominican Barbershop
We have over 20 years of experience offering the highest professional quality for all our customers. We are ready to meet your highest expectations with our Online Scheduling System. Are you looking for quality? You found it! Our services are aimed to your personal success. Here at Versace Dominican Barbershop, our barbers are highly qualified with experience in cutting hair, beard, and everything related to your barbershop needs. Let our barber be your personal stylist and you will never be disappointed. Plus, we put your personal style above everything else. Our professional barbers are always ready to give you professional advice, and will focus on your style and vision to achieve the most desirable result for you. Most of our regular customers include celebrities, business executives, and many other people who just want to look good and make a good impression. Our professional service and our care for your notion will make you leave our establishment with a smile on your face and fully satisfied. Most of our clients claim that we are the best Barbershop in Atlanta.
The Best Style in Atlanta ~ El Mejor estilo en Atlanta
Over 20 Years Of Experience
Versace Barber Shop is a sanctuary of fine grooming and design for the modern gentleman and woman.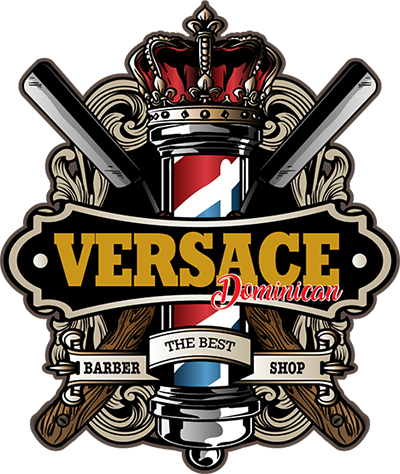 "You going for your yeard mate?" or  "Nice bum fluff geezer".