World-class Men's Haircuts
The Best Style in Atlanta
El Mejor estilo en Atlanta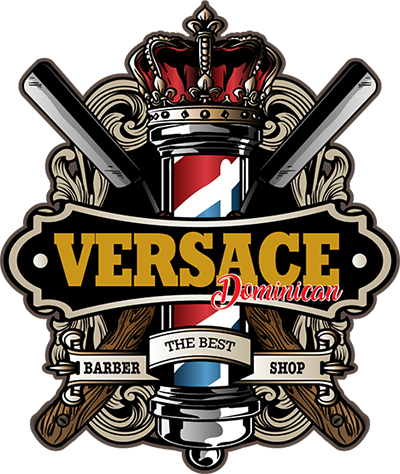 VERSACE DOMINICAN BARBERSHOP
We have over 20 years of experience offering the highest professional quality for all our customers. We are ready to meet your highest expectations with our Online Scheduling System. Are you looking for quality? You found it! Our services are aimed to your personal success. Here at Versace Dominican Barbershop, our barbers are highly qualified with experience in cutting hair, beard, and everything related to your barbershop needs. Let our barber be your personal stylist and you will never be disappointed. Plus, we put your personal style above everything else. Our professional barbers are always ready to give you professional advice, and will focus on your style and vision to achieve the most desirable result for you. Most of our regular customers include celebrities, business executives, and many other people who just want to look good and make a good impression. Our professional service and our care for your notion will make you leave our establishment with a smile on your face and fully satisfied. Most of our clients claim that we are the best Barbershop in Atlanta.
The most competitive prices in Metro Atlanta.
Our barbers are highly qualified with high experience in the haircut, beard and everything that has to do with the care of your hair. We are working by appointment only. Choose your barber and make an appointment.
Nuestros barberos están altamente calificados con basta experiencia en el corte de cabello, la barba y todo lo que tiene que ver con el cuidado de su cabello. Estamos trabajando solo con cita previa. Elige a tu barbero y programa una cita. Aceptamos pagos en efectivo, a través de la aplicación Zelle y Cash. Tenemos cajeros automáticos disponibles para nuestros clientes.